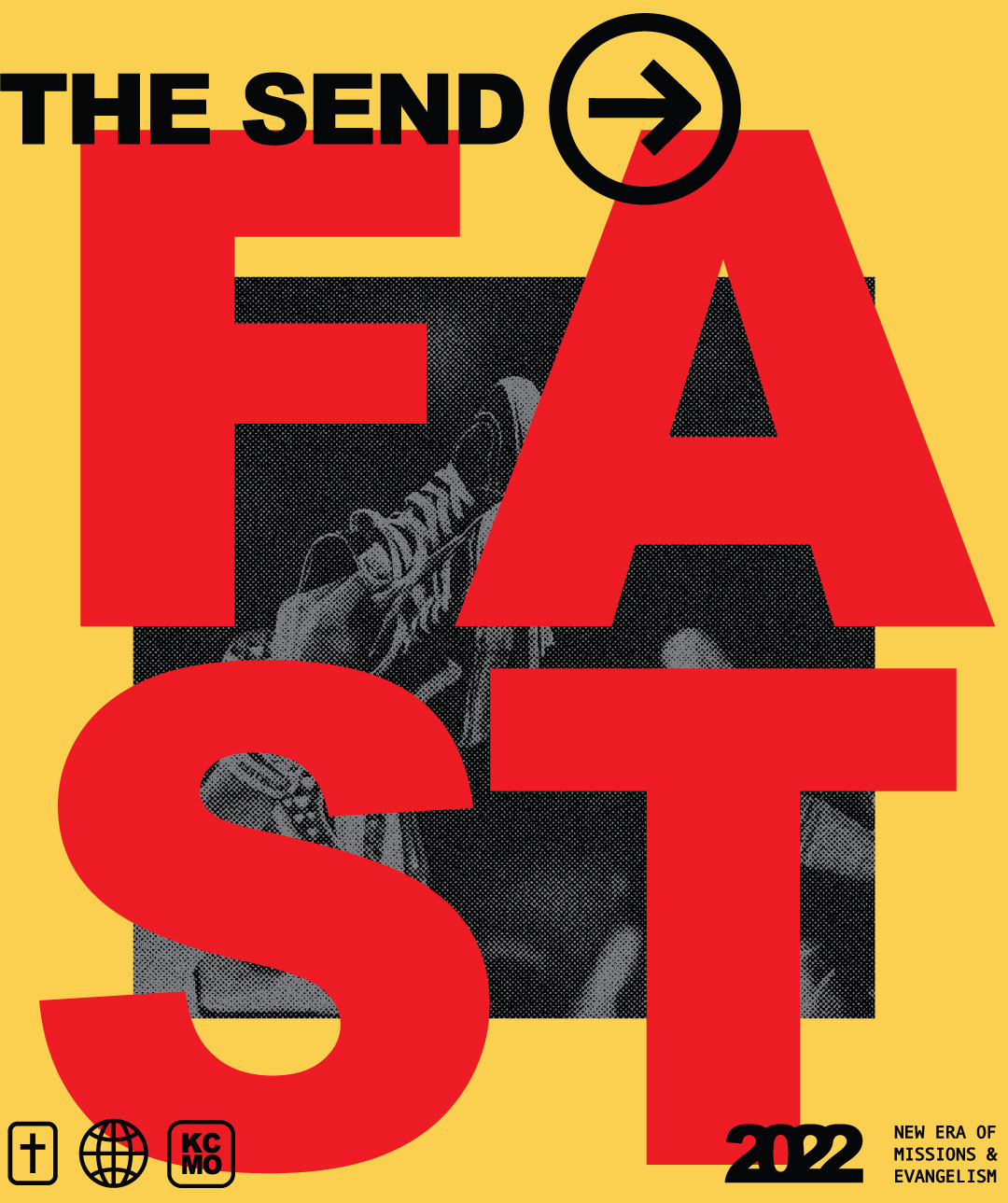 40 DAYS OF PRAYER & FASTING
MARCH 7TH – APRIL 15TH
We are calling 5,000+ believers to join together for a 40-day season of prayer and fasting, believing for a breakthrough in the hearts and minds of the next generation. We are asking everyone to consider doing a Daniel fast-starting March 7th and to take communion every day declaring the blood of Jesus over the nation and the nations of the earth. The fast will end on Passover and lead us in a prayer procession towards what we believe God will do in Kansas City on May 14th.
WE ARE PRAYING FOR FOUR
KEY BREAKTHROUGHS:
1. A movement of salvation:
That the veil of secularism would be lifted and a generation would see and encounter the love of the Messiah(Jesus). We want to pray for the revelation of the cross and the power of the shed blood of Jesus.
2. A spiritual awakening across the body of Christ:
That the church would rise gloriously in this hour full of the spirit of God, living from the word of God, and boldly living for Jesus.
That his next generation would rise to their hour to further the great commission all over the earth.
THE SEND in Kansas City on May 14th, 2022 would be a tipping point gathering for a Jesus Generation.
How to participate in the fast?
REGISTER TO JOIN THE FAST
RECEIVE DAILY VIDEO DEVOTIONALS + PRAYER GUIDE
ENGAGE WITH US AS WE DO "THE DANIEL FAST" (NO SWEETS OR MEATS)
TAKE COMMUNION EVERYDAY
FREQUENTLY ASKED
QUESTIONS
What is a Daniel Fast? –
While there is a more detailed version based on Daniel in the Bible, it could be simply defined as "no meats and no sweets".
Do I have to Daniel Fast? –
We encourage you to do what Jesus is leading you to. Fast a meal, once a week, three times a week, or the whole time. Fast dessert, coffee, junk food or soda. Or take on the challenge of the Daniel fast. It's about engaging with faith and obedience not performance.
Why is the communion central to this fast?
We believe the mighty weapon deployed through the fast is the blood of Jesus that covers the sin of the nation and removes the veil that has blinded the eyes of unbelievers. The blood of Jesus has been poured out but it must be applied in prayer upon the "doorposts" of our sins and the "doorposts" of our national guilt. We know that believers overcome through the word of their testimony and the blood of the Lamb. Taking communion each day encourages us to center our attention and prayer on the power of the Gospel, the worth of Jesus and the cross.
I missed the start of THE SEND FAST can I still join?
It's never too late to start.