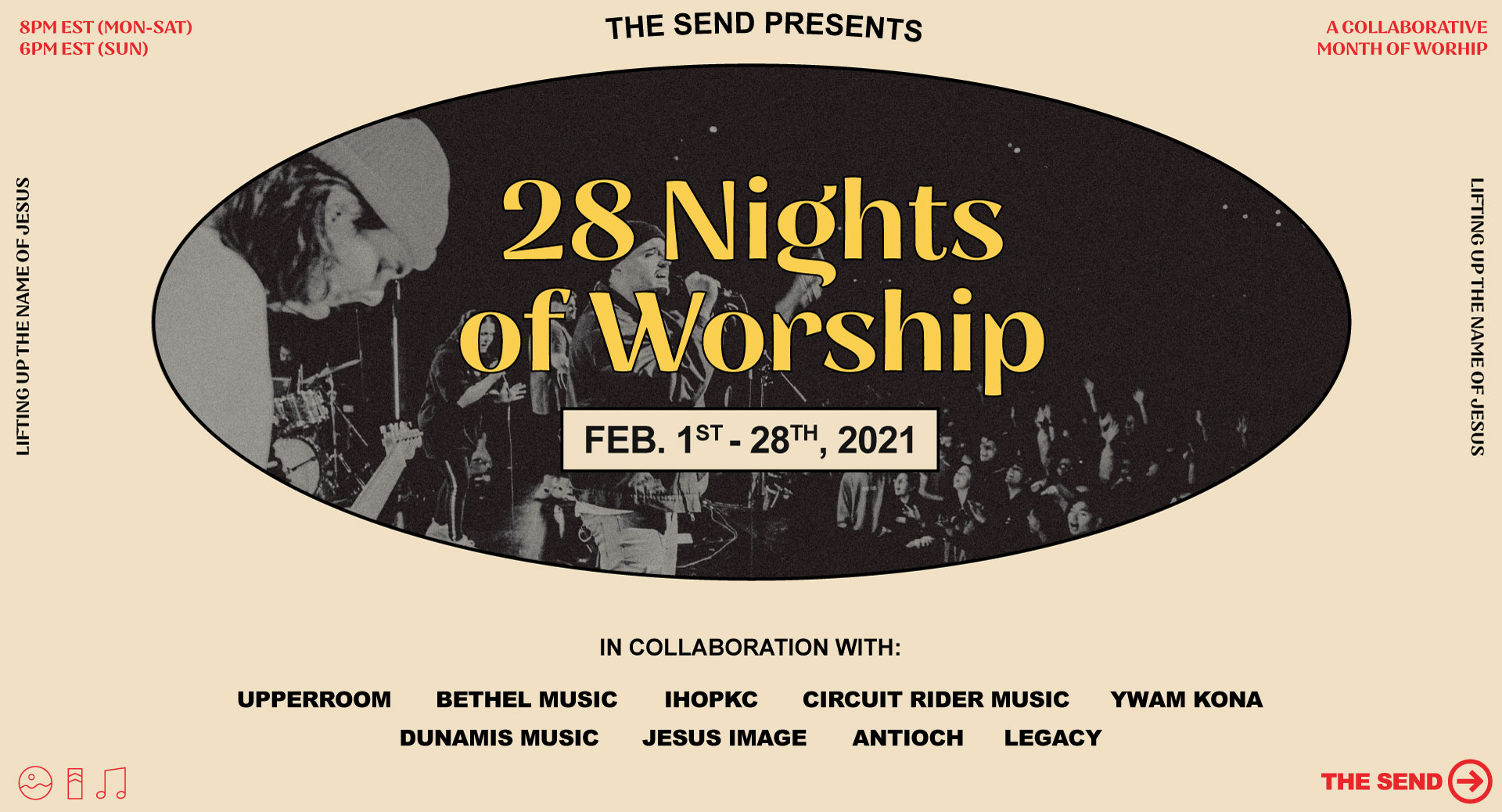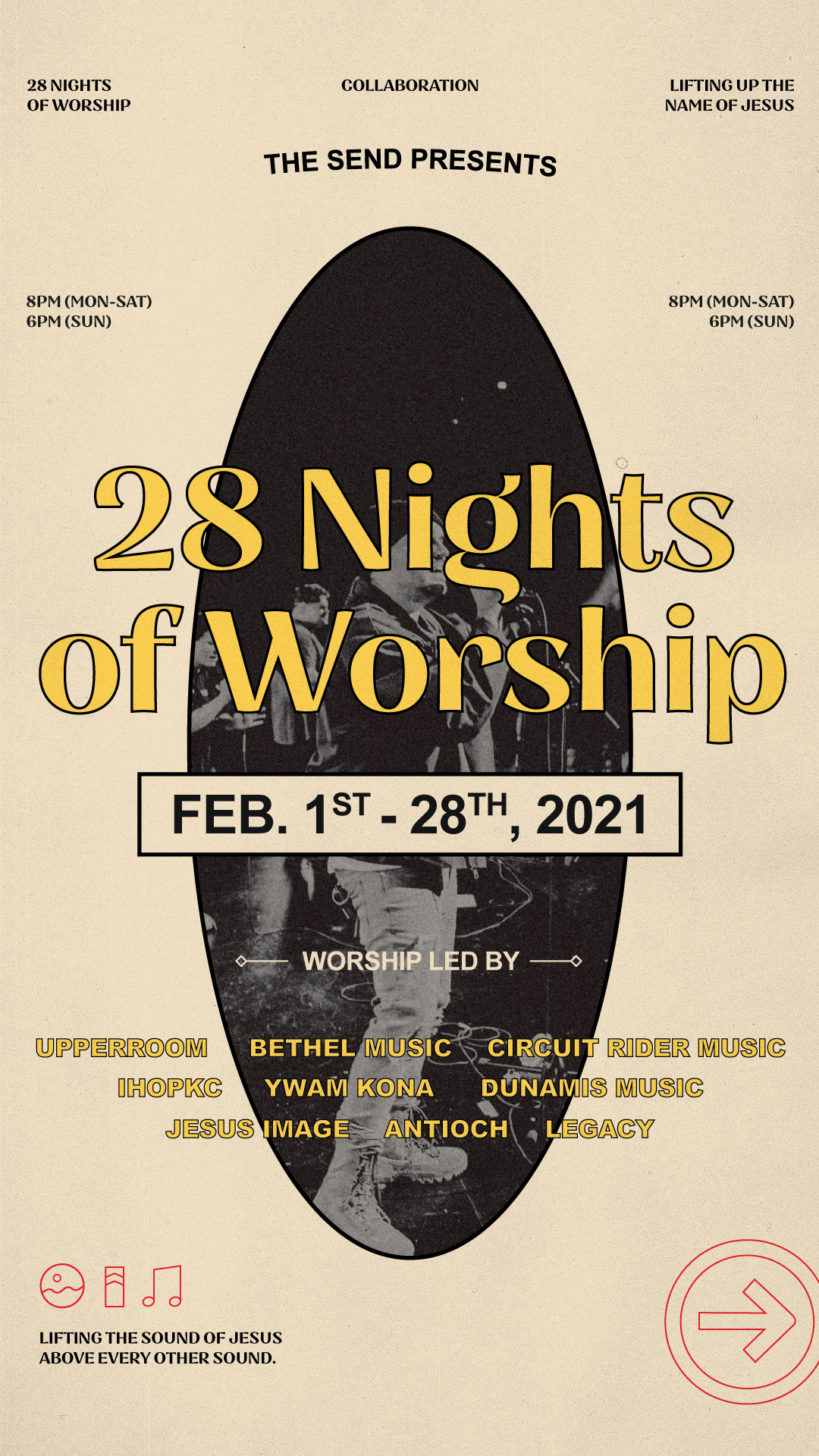 In response to a year of limited gathering and canceled worship services we are calling the Body of Christ across America to unify around the sound of extravagant worship, gratitude, and exalting Jesus over the nation and nations. From February 1st to February 28th we will be streaming 28 nights of worship from ministries around the world.
Let's make our homes, families, communities, along with our churches, places of worship and encounter! No matter the circumstances we want  to enter 2021 with thanksgiving, extravagance, and high praise! Let's not move back to business as usual but rather let's move forward into greater devotion and worship as we enthrone Jesus on our praises.
Lifting the sound of Jesus above every other sound.
FEB 1ST-28TH | EVERY NIGHT ON THE SEND YOUTUBE
Monday | 8pm EST | YWAM Kona Music
Tuesday | 8pm EST | UPPERROOM
Wednesday | 8pm EST | IHOPKC
Thursday | 8pm EST | Dunamis Music
Friday | 8pm EST | Circuit Rider Music
Saturday | 8pm EST | Bethel Music
Sunday | 6pm EST | Legacy Worship/Dante Bowe
8PM EST (MON-SAT)
6pm EST (SUN)
*WE'LL SEND OUT PERIODIC UPDATES ABOUT IMPORTANT EVENT'S & INFO