WILL YOU UNITE WITH US AND BECOME A PARTICIPATING CHURCH OR ORGANIZATION?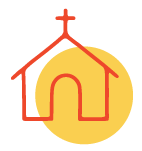 Preceding THE SEND gathering, we would love to have your Church participate in helping us mobilize for The Send as well as attending the event.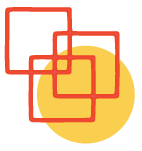 The Send would not be possible without the help of partner organizations. Check out our list of partners to find out who has come behind The Send.

Churches from across the nation and even around the world have signed up to take part in The Send. Denominations aside, we are believing for a unified yes to see the Great Commission fulfilled. Take action and register your church today!

These organizations are actively behind THE SEND and are assisting with their resources, rallying power, and prayer. Every organization plays such a key role in ensuring that THE SEND will be a day that won't be forgotten in history.
MOBILIZE YOUR SPHERE OF INFLUENCE
Every conversation, social media share, and interaction concerning THE SEND is helpful in gathering.
DOWNLOAD DIGITAL PROMO PACK